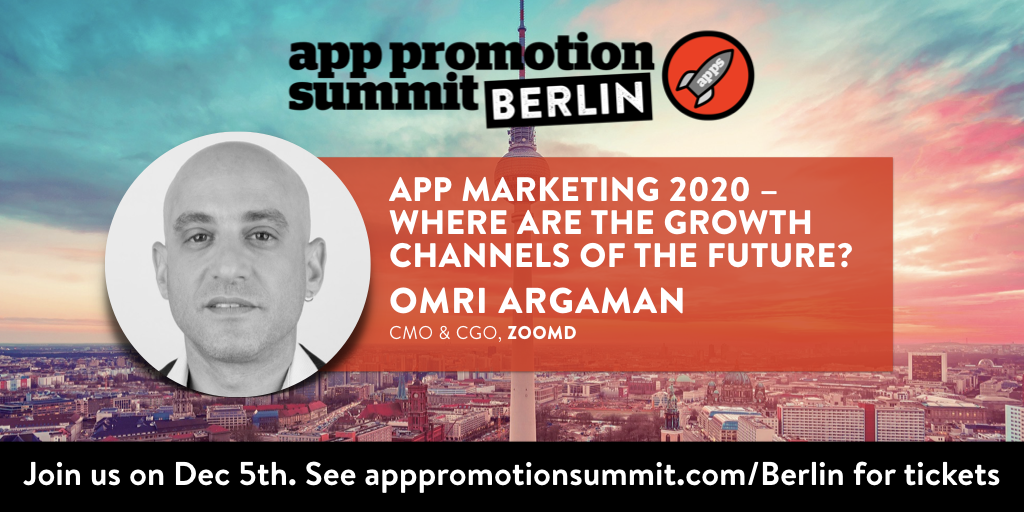 November 15, 2019
Have you heard about The App Promotion Summit?
App Promotion Summit Berlin is one of the leading app growth and marketing events with a mission to discover the future of mobile growth.
The main conference and concurrent workshops will cover the full range of app growth techniques including influencer marketing, ASO, social media, user acquisition, analytics, engagement and retention.
The number of mobile app downloads each year has been steadily increasing. In 2017, there were 178 billion app downloads. That number is projected to grow to 205 billion this year, and 258 billion in 2022—a 45 percent increase over five years.
Mobile Growth Panel
With so many apps on the app store, how can you compete and what can you learn from your competitors. Join Zoomd CMO, Omri Argman and others on the panel for a live talk about what worked and what didn't in 2019.